If you're like me, you just want some games to begin. I pretty much turned off ESPN after the pairings were announced because I only care about the basketball, not what the third night janitor at ESPN thinks about a potential Oakland over Texas upset. I can't stand the talking heads. The First Four has been nothing but a colossal failure too. I still maintain they should go back to 64 teams, give an auto-bid to the new Great West conference to make it 32 at large bids and 32 auto-bids, and make it a rule that you must finish .500 or better in your conference to receive an at large. These are simple fixes, and they avoid these "You're in the tournament, but not really" games.
Fortunately, we're about 24 hours away from the first real games of the tournament and the four day orgy of basketball that the first weekend brings. The NCAA hasn't accepted SBnation: Chicago as local media, so I won't be in Chicago to see our Boilers play (unless a wealthy alum wants to send the staff to Chicago in style). The silver-lining is that I can park myself on the couch and fully immerse myself in the open two days like any red-blooded American should. With that in mind, here is my viewer's guide for the opening four days. I suggest you follow it for maximum enjoyment.
Job:
I am blessed to work (now as a permanent employee!) for a great place. Sure, it is only an admin job, but it has some great perks. First, it is technically only part-time at 20 hours per week, meaning I work a half day on Tuesday and full days on Wednesday and Thursday. Second, they are very flexible on when I work my 20 hours. I was asked to appear in court for them on Friday morning, meaning I can take my full Thursday, make it a half in the morning, and half on Friday morning. I reluctantly accepted. These are the sacrifices I make for you.
It also helps that the other part of my income comes from freelance writing, the occasional sub teaching job, and being the nexus of communication that I am for SBNation. Therefore, I am technically going to get paid for sitting on my couch, talking in an OpenThread, and updating the Indiana and Chicago regional sites. It's a hard life, I know. Speaking of OpenThreads...
Laptop:
This is a key element, and one that I upgraded in December with the purchase of a new Dell laptop with Windows 7 and a much bigger hard drive. This replaced the trusty Dell I had that was still running Windows XP and had only about 50 GB hard drive an a Gig of RAM. I'd like to thank Best Buy for putting my new Machine on sale for $370 right before Christmas, as well as the kind soul who bought my old laptop for $200 on Ebay once I cleaned all the old data off. There will be no internet interruptions, either, since I can run my Playstation cable to the couch.
The couch:
A man needs a comfy place to put his ass for ample viewing of the tournament. Ashley furniture, thanks to Big Lots furniture, has provided for me.
TV:
Ah, the beauty of an LG 42" 1080p HD TV. This is absolutely perfect for my apartment, and has served me well these past two years. Of course, this was the screen that showed Robbie's knee crumpling on the unholy wood of the Barn, but it is not the TV's fault.
Oh, and you're damn right there is going to be surround sound!
Cable:
The TV is just an oversized paperweight without that lovely gray box and simple coax line running from it into the wall. Brighthouse Networks is a lot of things. They still haven't figured out that NFL Network is a real channel, but they bring cheap, high def into my home and into that TV thanks to HDMI cables (an absolute necessity with a TV of this magnitude). They were even kind enough to bring in TruTV to their HD lineup this week. Your key channels this week are 708 (WISHTV, Indianapolis), 723 (TBS), 728 (TRUTV), and 735 (TNT), all in HD, of course. Also, don't forget your handy tipoff and Channel Guide.
Brighthouse also brings the double-shock power of delivering internet for these OpenThreads. Plus, with the bedroom TV, Mrs. T-Mill's computer, and the laptop I can have FOUR GAMES GOING AT ONCE AND TRANSFORM IT INTO ATRUE MAN CAVE! MUHAHAHAHAHAHAHAHA!!
Well, until Mrs. T-Mill gets home at 5:30 at least. No need to throw away the remote then.
Food: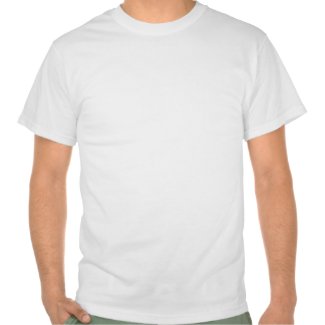 The benefits of a small apartment is that the kitchen is still within view of the TV. The pantry is currently fully stocked with an assortment of healthy snacks (I am getting older, you know), tasty leftovers that can be reheated in a brief moment, and cold beverages. Speaking of cold beverages:
Beer:
This is the secret I have been hoarding for months, and now it is time to be unleashed. I received a case of Yuengling as a gift to the blog back during football season. Through careful hoarding I have held on to eight precious bottles, six of which are earmarked for each game of our NCAA Tournament run. It would have been nine, but the Power of Yuengling was needed to hold on to the #3 seed Sunday night. I know, you can thank me later.
But that is solely reserved for the Purdue games of the tournament. One beer over a 12 hour viewing marathon is never enough. As a compliment, there is still some tasty Sam Adams Winter Lager (a fine vintage this year) and a growler of Rock Bottom's excellent Fire Chief Red, purchased yesterday and currently chilling in my fridge. I know, it is important to think ahead.
Superstitions:
Yes, I am rocking the playoff beard. I last shaved it on the morning of the Michigan game, which was the start of the Big Ten season. it itches like crazy, but I hope to have it two more weeks without any trimming whatsoever. Plus, the flame red bring ouy my inner Viking.
Readers:
This is where you guys come in as the usual OpenThread jokes will begin flying around noon tomorrow. We've been waiting for this moment for some time now and it is finally here. Let's put all the (GDB) distractions behind us and enjoy the weekend as it is intended!