What is the blogger's standby on a slow afternoon with nothing to write? Why a Power Rankings, of course! So far everyone within the conference has played at least five games. Everyone except Ohio State has a loss as well, and it is not like the Buckeyes have been totally dominant. Already some have said that the Big Ten basically sucks in comparison to the almighty Big East, setting themselves up to be proven wrong yet again in March.
Speaking of sucking, we always need a theme for the Power Rankings. Usually I cull it form whatever new show I am watching. Thanks to my parents still having HBO, I have been able to get hooked on True Blood via Comcast's on Demand online service. It's an addicting show, and not because you get to see Anna Paquin's... assets. So far I am about halfway through season 2, and I plow through about three episodes per night because of how good the show is.
So, as usual, I have paired each Big Ten team with a character from the show that fits their attributes. Enjoy!
1.      
Ohio State (18-0, 5-0) - Eric Northman - As expected, the new #1 team in the country is the #1 team in our rankings. With Jared Sullinger they have a big, bad monster in the middle that is better than almost everyone else. Locally, they are the best, fitting them with Eric, the vampire Sherriff of Area 5. Like Ohio State, you don't have to like him, but you have to respect him. His brief bouts with humanity are like the Buckeyes toying with lesser teams before coming through at the end. Eric is the boss of his local area of vampires, just as Ohio State is currently the Big Ten's boss.
2.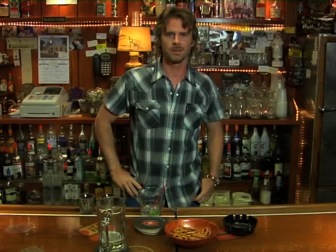 Purdue (15-3, 4-1) - Sam Merlotte - Same is the owner of Merlotte's Bar & Grill where Sookie works. He has an attraction to the nearly unattainable Sookie (at least he hasn't been with her from what I have seen) just as we have an attraction to the barely unattainable Final Four. Sam is a shapeshifter, often taking the form of a dog. Purdue has shown an ability to shift and compete against a variety of styles and defenses. Sam is also a character that seems to get stronger as the series progresses. Despite Purdue's recent losses, people have seen enough now to expect them to get better. Like a human fighting a vampire, however, beating Ohio State and winning the Big Ten will be tough.
3.      
Illinois (13-5, 3-2) - Tara Thornton - Tara is Sookie's best friend and an incredibly strong, but easily duped woman. This fits Illinois because they are a tough team, but they seem to struggle in games where they shouldn't (Penn State, IUC, etc.). They can talk a tough line, but so far this group of players hasn't stood up to their full potential. Like Tara, I am eagerly watching to see what the Fighting Illini develop into.
4.      
Michigan State (12-5, 4-1) - Sookie Stackhouse - The lead of the show is easily Michigan State, who has been the flagship Big Ten basketball program for the last decade. They are the prettiest out there, as any high school recruit knows they will be well coached and will likely play in a Final Four if they come to East Lansing. Like Sookie, they are vulnerable this year and we don't know why. Sookie can read people's minds, but she chooses not to and has so far been attacked about half a dozen times in the first 15 episodes I have seen. I can't figure out why Michigan State has struggled so much when on paper they are better and more experienced than almost every team they play.
5.     
  Wisconsin (13-4, 3-2) - Bill Compton - Bill is the male lead, a 150-year old vampire that falls in love with Sookie. He is generally a badass, but he is forced to be subordinate to most other vampires when not at home. This is perfectly Wisconsin, who is untouchable at home, but the Badgers are not the same team away from the Kohl Center. They will be in the fight all year long if they keep winning at home.
6.    
  Minnesota (14-4, 3-3) - Lafayette Reynolds - Lafayette is the gay cook at Merlotte's. He is Tara's cousin and he is the town drug dealer, but he is one of the most well-rounded characters in the show. Like Minnesota being out of the Big Ten race already, Lafayette can't carry an episode by Himself. Still, you don't want to have him out entirely. He was recently made Eric's bitch for the first three episodes of season two for selling vampire blood (a drug and aphrodisiac to humans). That punishment inflected by Eric was like Minnesota's 1-3 start in conference play. The Golden Gophers will be dangerous the rest of the season to anyone who plays them, but the slow start may have doomed them as far as winning the Big Ten.
7.    
  Penn State (10-7, 3-3) - Maryann Forrester - I have yet to figure out exactly what Maryann is, but it is clear she is a dangerous character. On the surface she looks philanthropic, but in reality she is deadly. The Nittany Lions fit in here because they looked like an easy mark before conference play started. After upsetting Illinois and Michigan State, plus nearly upsetting Ohio State, it is clear there is a lot more to Penn State. This is a dangerous team, and I am glad we are done with them after tomorrow. They can inflict as much damage as they want after that.
8.   
   Northwestern (11-5, 2-4) - Jessica Hambly - Jessica is a relatively new character. She is a naïve 17-year old that was forced to be converted into a vampire by Bill as punishment for him killing another vampire to save Sookie. She is incredibly powerful, but has no idea what she is doing in trying to fit in with Bill's noble ways. This is Northwestern, especially in end game situations. At the end of both Michigan State games the Wildcats should have won, but looked like they completely forgot how to play basketball at the most crucial time. Ironically, Jessica is a virgin, just as the Wildcats are when it comes to the NCAA tournament. According to her character's page, since she was a virgin when she became a vampire her hymen grows back after every time she has sex. I think that explains Northwestern's inability to crack the NCAAs.
9.    
   Indiana (10-8, 1-4) - Jason Stackhouse - Justin is Sookie brother. He is incredibly fit, but, for lack of a better term, is dumber than a box of stones and is addicted to getting laid. Justin is the most naïve character on the show. He thinks very highly of himself and he thinks that any woman in the world wants to sleep with him. Purdue fans, I think you know why this applies to the Hoosiers. I was shocked that Indiana played so well against Michigan, but the loss of Maurice Creek is a heavy blow. We certainly know what it is like to deal with injuries, so I wish him a speedy recovery.
10. 
  Michigan (11-7, 1-4) - Andy Bellefleur - Andy is the Bon Temps town detective. He is also physically incapable of solving any crimes in the town, making him pretty much your stereotypical bumbling detective. I had Michigan higher because of close games with Syracuse, OSU, and Kansas, but after getting spanked by an Indiana team that barely knows what defense is, they are clearly Andy. We needed them to close the deal to make our win in Ann Arbor better, but they can't do it.
Iowa (7-10, 0-5) - Arlene Fowler - The Big Ten's lone winless team in conference play tries hard, but they can't catch a break. They are on coach #3 of the past decade, just as Arlene has had three husbands. She's a good woman and a solid background character. She tries hard, but just can't get ahead. The Hawkeyes are the same, coming close in a few Big Ten games but they still have little to show for it. At least they didn't engaged to potential husband #4 and have them become a serial killer like Arlene's most recent fiancé.