Saturday's game against Ohio State reminded me that there are times I need to do more research when it comes to a particular game. I had no idea that we had lost 14 of the last 15 games against Ohio State. I figured we had lost a few in a row due to schedule rotations and the fact that from 2004-2006 we had a pretty bad team. In that time Ohio State was under some sanctions and I figured we had plucked a win or two somewhere in there. Taking all that into perspective, yesterday's win is even larger, especially considering we ended quite a Big Ten winning streak for the Buckeyes. Finally, the Boilers were able to close out a good opponent. Finally, we got over our jitters to play well at home.
This single win does not put us in the NCAA tournament, but it is a major step toward it. A few weeks ago I stated that just getting to the tournament would be a major plus for this team. Now it looks like a distinct possibility if we can merely hold serve against the teams we should beat. Since Mackey Arena turned back into a formidable home court yesterday we can hopefully count on solid games against Michigan State and Wisconsin. Against everyone else at home I expect to win.
Positives from the Ohio State game:Marcus Green
– In my opening basketball entry I wrote about how he and Keaton Grant were kind of the forgotten links that would get lost in the cracks a bit while so much attention was paid to Kramer and the freshmen. I'm perfectly fine with him getting lost for 22 points on a regular basis. Sure he fouled out yesterday afternoon, but this was his best game to date.
Keaton Grant
– Keaton has certainly like the introduction of Big Ten play as he's been in double figures for every game so far. It's hard to believe he was scoreless at Clemson with Kramer out for most of the second half. It doesn't matter much since we're so balanced, but Keaton is now the team's leading scorer at 10.6 per game.
Robbie Hummel
– He only had nine, but Robbie's return to the lineup after the Michigan State game allowed for a big moment. His four point play was the play of the game in that it gave us the lead for good.
E'Twaun Moore
– A very nice 11 point, 8 rebound performance, but I would like to see him shoot a little better from the field. I am still waiting on the game when he finally erupts for about 25-30 against someone. Since Eric Gordon brought out the best in him during last year's state championship game why not wait until the Indiana game?
Offensive balance
– Of our top nine players it is almost a guess as to who will lead us in scoring. Against Michigan State it was Kramer and Calasan. Yesterday it was Grant and Green. We've had solid outings where Hummel and Martin have led in scoring as well. There will likely come a day where Moore will get hot, or Crump may take over. Even Johnson has the potential for a big game with the right matchup. This is critical in order to keep teams guessing against us, and if one guy isn't firing there's a good chance someone else will be.
Things to work on:Defending the 3-pointer
– I think Jamar Butler just got loose for another 3-pointer. Seriously, what did we have to do to stop this guy? Thankfully he got everything out of his system early because if he had been hitting those same shots late we wouldn't have the big win we're celebrating today. This wasn't even his best game of the season, as he had 32 against Illinois last week.
Consistency from our post players
– Calasan had a huge game against Michigan State, but only gave us two points and four boards. JuJuan Johnson had six boards, but only got three points and continues to struggle just a little in his development. Fortunately on the defensive end they limited Koufas to less than his season average and we were able to out-rebound the Buckeyes.
Free Throws
– We hit enough down the stretch to close the game out, but we cannot shoot less than 70% from the line in this conference and expect to win regularly. Now that Iowa has played a complete game and notched an unexpected win it is more important than ever to be able to knock down the free points.
Up next:
Suddenly the Iowa game looks very, very dangerous, as they were able to shut down Michigan State at home for an unexpected win. We still should be favored, but they've already taken down Michigan State and nearly took out Indiana at home. It's proof that any road win in this conference, no matter how strong the team you play is, is a good one. Of the bottom four teams Iowa is probably playing the best basketball right now, so a win could mean a perfect 8 for 8 against the bottom four and give us a bonus win for later in my tier system.
Bands of the 90's Big Ten Power Rankings:
Since we play Iowa this week and the Iowa blog on the network
Black Heart Gold Pants
goes above and beyond compiling their rankings I have decided to take a page from their book and give my rankings this week for the network a theme. Last week's network result can be found at
Gopher Nation
.
1. Indiana 14-1, 3-0 (Pearl Jam)
- Pearl Jam is probably one of the best bands that epitomizes 90's music, just as Indiana is the gold standard of Big Ten basketball. They have a great history, but struggled for a few years much like Pearl Jam did as they finished out their old album contract. Now that they have Eric Gordon they are back on top, much like Pearl Jam after their latest album.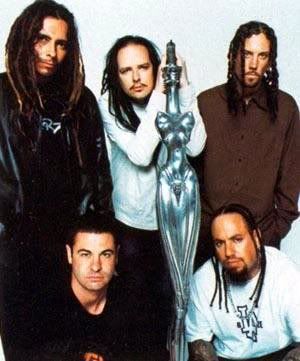 2. Wisconsin 13-2, 3-0 (KoRn)
– While Pearl Jam was solid throughout the 90's, KoRn came on in the late 90's and continues to churn out great album after great album. The same is true for Wisconsin, as they were a dormant program until things began to turn around in the late 90's culminating in a final 4 appearance in 2000. They are now one of the top teams every year in the conference.
3. Michigan State 14-2, 2-1 (Metallica)
– Michigan State is one of the best programs in the country year in and year out, but their most recent effort at changing tempos just flat out sucked at Iowa. The same can be said for Metallica, as St. Anger is a terrible album compared to the rest of their work. The next Metallica album is supposed to be the missing link between …And Justice for All and the Black Album, which is too exciting of a prospect. The same can be said for the Spartans' chances the rest of the year.
4. Ohio State 12-4, 3-1 (Backstreet Boys)
– Ohio State just finished an impressive run at the top of the Big Ten with quite a few wins in a row thanks to last year's great team. Still, they really came out of nowhere to grab Oden and Conley. The same can be said for the Backstreet Boys as no one really knows why they kept churning out top hits, they just did. Both may have been very well paid to be put together the way they were.
5. Minnesota 12-3, 2-1 (Oasis)
– Oasis followed the formula of thinking they were the Beatles and came to America with that act. They were popular, but didn't reach the level of fame that some expected. Minnesota is following that formula by hiring Tubby Smith. They have gotten some wins, but none of them really impressive so far. They're good enough to get to the dance like Oasis could get to the Grammys, but neither is a threat to win the thing.
6. Purdue 11-5, 2-1 (Live)
– Live is my favorite band and Purdue is my favorite team, hence the impetus behind this running metaphor. Live has a devoted base of hardcore fans like Purdue. Live continues to make albums that the fans love and are popular in Europe but not here, much like many Purdue teams in the past. Purdue teams are often only truly loved by the fan base that appreciates their own unique style. Both are trying to reach previous heights seen in the mid-90's.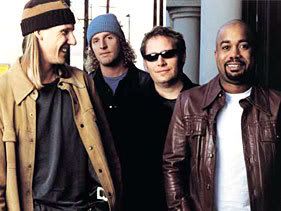 7. Penn State 10-5, 2-1 (Hootie and the Blowfish)
– No one will admit they are a big fan of Hootie and the Blowfish, much like no one really steps forward and says they love Penn State basketball. Penn State will always be a football school first, much like this will always be a rock world over Hootie-type bands. Still, both have been able to put together a few hits over the years.
8. Iowa 8-9, 1-3 (Slipknot)
– I can't think of the state of Iowa without thinking about the band Slipknot because the nine are from Des Moines. Slipknot got its start during the hopping Battle of the Bands Iowa scene and, much like Iowa fans according to Black Heart Gold Pants, a tad masochistic. When the Hawkeyes are good they wonder why they aren't better. When they are bad they take it out on everyone. Slipknot is the perfect soundtrack for them. The Hawkeyes are only truly understood by their fans, much like Slipknot.
9. Illinois 8-9, 0-4 (Britney Spears)
– The Illini were on top of the world a few years ago, nearly running the table to an undefeated national title. Now they have completely fallen of the deep end and no one knows why. Do I really need to say more about how they relate to Britney?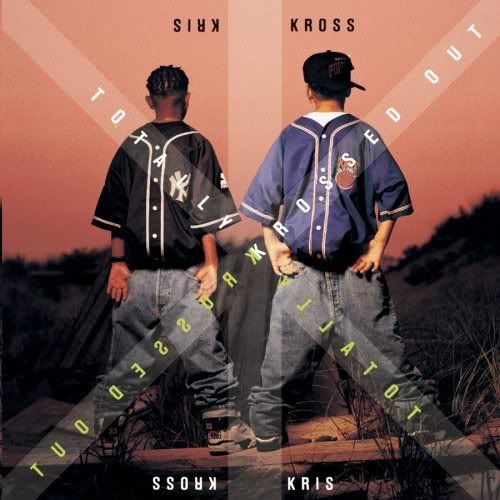 10. Michigan 5-11, 1-3 (Kris Kross)
– Neither has really been heard by anyone in 12 years after reaching the pinnacle. No one could find anything recent about Kris Kross on VH1's recent best songs of the 90's, but they changed hip-hop much like how Michigan changed basketball (for the good) with the baggy shorts. The Wolverines crawl out of the cellar this week by virtue of a road win over Northwestern.
11. Northwestern 5-8, 0-4 (Vanilla Ice)
– No one ever takes the Wildcats seriously in basketball, much like no one ever takes Vanilla Ice seriously. Both still tour every year though, as evidenced by the fact one of my best friends now personally knows Vanilla Ice and got him to do the voicemail message on his phone.